Enjoy a day of sacred Grid Building with Leona Carney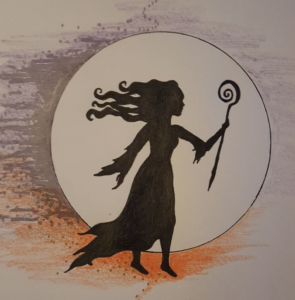 Sacred Grid building is a creative process where ancient power and personal objects come together in the same space and create a gateway to another realm. It is designed to engage the sacred. When I build an altar, I am sending a message to the universe that I am willing and wanting to engage the sacred. This is a process that engages energy in a cosmic computer chip, if you will, to affect change, honouring, and healing. We will explore these Mysteries together in a three part series.
Part I: We will begin class with chanting to raise the energy of our group and set our course into the Mysteries.
1. What is Grid building?
2. Types of Energy and how it moves/manifests.
3. Energy of objects and thier uses.
4. Types of Crystals and thier uses.
Part II: We will begin building a standard Artemis Grid, and learn about;
1. The Realms
2. How to direct energy
3. Identifying Intention
4. Types of Grids and how they're used
5. Choose a grid to work on, and materials you will need.
Part III: We will now be ready for everyone to build thier own grids! This will be a culmination for everyone in class to practice what we've learned together, and a chance to critique our work. We will also have time to focus on any part of this process that needs clarification.
Leona Carney is a Magaian Priestess, trained in The Magaian Way, designed by Eclipse Neilson. It is an ancient form of study of the Mysteries. Grid building is a core part of this study, and is an extremely healing and transformative experience!
Limited to 12 students
Fee: $111
**Bring a lunch & drinks** and a mat for floor sitting.
Tea Provided by Keene Intuition