Limited to 14 guests
Time: 3-5:30pm
Join Brandie Wells in a relaxing afternoon of messages from past loves ones in an open forum setting. Brandie has a beautiful gift of healing the past and revealing the future through spirit guides, angels, past loved ones and intuitive automatic writing.
There will be light refreshments included. Keene Intuition offers an intimate, small circle of individuals.
Everyone will receive a message.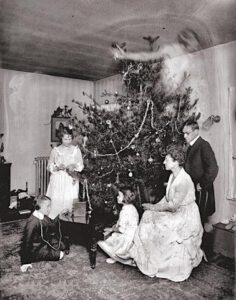 Brandie Wells, Compassionate Clairvoyant & Psychic Medium
Spirit Circle; Open Forum Messages from your Spirit guides, angels, animal totems, medical intuition and past loved ones. This Spiritual Communication features love and respect as messages are revealed. There is no doubt of the gifts of the medium present. Brandie has a  distinctive style and message delivery. Her clients proudly endorse her work, witnessing amazing (time after time) validation and confirmation. You will have no regrets … be certain.
Brandie offers Time Link Readings, Mediumship, Psychic Pendulum, Online Psychic Messaging, Guardian Angel and Animal Communication readings. Investigating and communicating with spirit for resolution is her calling. She also offers energy cleansing in your home or office.
She is also the host of Soul Central on Ask1Air Psychic International Radio Network. Listen livestream or archive. Soul Central is a show to introduce spiritualist from around the world; exposing their talents and abilities. Tuesdays, 9:30pm est. Link to Soul Central
Book your Private Time Link Reading
Some clients are curious about what services they "need" and through time link readings, many areas are covered.
Time link is the ability to look back and tap into past life energy and mediumship. Mediumship is healing, revealing and creates closure as messages from past loved ones are translated.
Time link is also the ability to look at the present and how to move into the future. It helps us move through obstacles to achieve what our guides want for us; a divine life while here on earth.
When tuning in, I have the ability to exchange energy and share messages through your guardian angels, spirit guides and past loved ones. However, the choice is yours who you allow to come though that gate.
Readings are a mutual agreement to exchange energy. If you are closed, the messages are hidden and the exchange is dulled by your block.
My awareness of energy and how to move through the struggling emotions puts the receiver at ease. You will find comfort in my compassion.
The bottom line is: This is Spiritual Energy work. As a clairvoyant and when we connect, we can determine your needs.
All messages are delivered through Love and Light.
Want more information? Brandiewells.com
Pay in Advance.
Limited to 14 guests. All guests guaranteed a message.
$29.00 per guest
If you prefer to mail a check or drop payment: Payable to Brandie Wells, 100 Emerald St, Unit E, Keene, NH
*No refunds