Fairy & Gnome Ghomes 14+
6:30-8:30pm, $22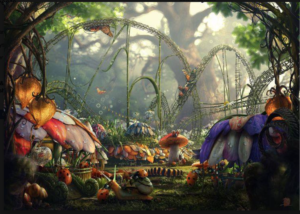 Adults only, you may bring your own drink, but free tea available.
$22 per house/project; not per person
Limited to 14 guests
Supplies provided as we create mystical, magical Fairy & Gnome Homes! Your container, hot glue, moss, mushrooms, twigs, pine cones, pebbles and more will be available to build your home! Welcome spring with this hands on workshop.This covers all supplies (including "food" for the table setting to attract your fairy or gnome!)
This is a "pay per project/home". So if you work together on one, it's payment for one. If you want two, pay for two homes.
crackers and tea provided for this activity.