The 555 Paranormal Productions Presents:
Bull Run Restaurant Spirit Dinner & Investigation
ALL TICKET SALES THROUGH BULL RUN: https://tickets.bullrunrestaurant.com/orderticketsarea.asp?p=1408&a=41&src=default
Includes: Three course meal, Spirit Circle Gallery & Paranormal Investigation
The 555 Paranormal Productions Presents:Bull Run Restaurant Spirit Dinner & Investigation
The Bull Run Restaurant
215 Great Rd, Shirley, Massachusetts 01464ALL TICKET SALES THROUGH BULL RUN: TBA

Includes: Buffet selections of: Salmon, shaved Prime Rib & vegetable ravioli. Mashed Potatoes, Vegetable Medley, Ass't cookies, brownies, petit for. Coffee, Tea & Non-alcoholic beverages.

Spirit Circle Gallery, Large Round table seance & Paranormal Investigation **Non-Filmed Event

Itinerary:

5:30 Bull Run Cheese & Crackers at each table
with full dinner buffet!

7:00 Gallery by Brandie Wells brandiewells.com

Your Spirit Circle will feature; Open Forum Messages from your Spirit guides, angels, animal totems, medical intuition and past loved ones with Brandie Wells & Paula Clark.

What to expect: Brandie is a clairvoyant and works in many realms with many abilities. She tunes in prior to the spirit circle and receives message from past loved ones, spirit guides, angels and more in her automatic writing. The circle will gather, everyone will be grounded, cleared and brought to a sacred space. After one hour of what "naturally comes in", everyone will break. Upon return, for the last hour, there is a time of "calling out" where guests have an opportunity to state a name or ask for psychic messaging to light the way of the now moving into the future.

In Private Readings: Time Link© Readings Time link looks back tapping into past life energy and mediumship. Mediumship is healing, revealing information from past loved ones and creates closure as low vibrations are cleared and messages are translated. Time link is also the ability to look at the present opening how to move into the future. It helps us move through obstacles to achieve what our guides want for us; a divine life while here on earth. Heal your past and reveal your future through spirit guides, angels, past loved ones and intuitive automatic writing."Heal your past and reveal your future"

9:30 Meet & Greet with Your Team Leads for the Investigation

9:45pm Round Table Seance

11:00pm Investigation begins on a 3 Team Rotation. 10:30/11:15/12am/12:45 Free Roam

1am Or when everyone feels complete, Event Closed

Three Teams

Organized by Psychic Medium, Brandie Wells

Brandie Wells, Compassionate Clairvoyant will be the lead Para-Psychic Team with a film crew of The Production House. Brandie is founder of The 555, Keene Intuition, Psychic Parties of New England and Co-Host of ASK1Radio.com's Soul Central with Brandie and Danger. Her website is BrandieWells.com.

Brandie has explored various haunted and historic locations throughout New England. Some of her best known investigation locations: The Lizzie Borden B&B, The SK Pierce Victorian Mansion, The Black Swan Inn, The Houghton Mansion, The Vanderbilt and more.When Brandie investigates, her primary tools are dowsing rods, EMF, flashlights and Spirit box. She is also a table tipper and known for physical mediumship.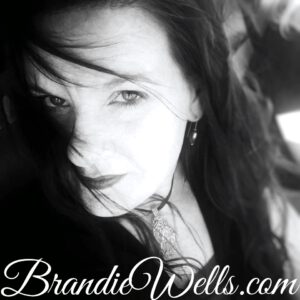 My goal when investigating is to hear the story of spirit. I want to get to know who they were, why they are here and allow their story to unfold. Through my respectful curiosity, I naturally draw in spirit to communicate in a variety of ways.FUN LINK: https://www.bullrunrestaurant.com/egopantis