Join us for a unique Spirit Circle with a Wonder portal!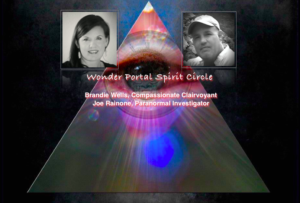 Brandie Wells, Compassionate Clairvoyant & Joe Rainone, Paranormal Investigator
What's a Wonder Portal? It's a spirit box enhancer. Joe has been investigating for years and has some amazing equipment to share with us!
Spirit Box:
A device used for contacting spirits through the use of radio frequency. These devices or so called Spirit box also known as Ghost Box or Frank's box are used as an electronic medium for the purpose of direct communication with a spirit.

Location: Keene Intuition
100 Emerald St, Unit E, Keene, NH 03431
Date:
April 21, 6-8:30pm
Exclusive Event: **Limited to 16
Tickets $44 (You will be placed on a guest list; no physical ticket)
https://brandiewells.com/product/4-21-18-wonder-portal-spirit-circle/
Brandie Wells 
Brandie Wells, Compassionate Clairvoyant & Psychic Medium
The Top-Rated Directory of Psychics & Mediums!
Every psychic & medium screened & approved by private eye.
Psychic Medium Researcher Bob Olson Requires The Highest Standards For Integrity, Professionalism & Ethics In The Psychic & Medium Field.
Spirit Circle; Open Forum Messages from your Spirit guides, angels, animal totems, medical intuition and past loved ones. This Spiritual Communication features love and respect as messages are revealed. There is no doubt of the gifts of the medium present. Brandie has a  distinctive style and message delivery. Her clients proudly endorse her work, witnessing amazing (time after time) validation and confirmation. You will have no regrets … be certain. Brandie offers Time Link Readings, Mediumship, Psychic Pendulum, Online Psychic Messaging, Guardian Angel and Animal Communication readings. Investigating and communicating with spirit for resolution is her calling. She also offers energy cleansing in your home or office. She is also the host of Soul Central on Ask1Air Psychic International Radio Network. Listen livestream or archive. Soul Central is a show to introduce spiritualist from around the world; exposing their talents and abilities. Tuesdays, 9:30pm est. Link to Soul Central
Book your Private Time Link ReadingSome clients are curious about what services they "need" and through time link readings, many areas are covered. Time link is the ability to look back and tap into past life energy and mediumship. Mediumship is healing, revealing and creates closure as messages from past loved ones are translated. Time link is also the ability to look at the present and how to move into the future. It helps us move through obstacles to achieve what our guides want for us; a divine life while here on earth. When tuning in, I have the ability to exchange energy and share messages through your guardian angels, spirit guides and past loved ones. However, the choice is yours who you allow to come though that gate.Readings are a mutual agreement to exchange energy. If you are closed, the messages are hidden and the exchange is dulled by your block. My awareness of energy and how to move through the struggling emotions puts the receiver at ease. You will find comfort in my compassion. The bottom line is: This is Spiritual Energy work. As a clairvoyant and when we connect, we can determine your needs. All messages are delivered through Love and Light.
Want more information? Brandiewells.com
Joe Rainone
Joe is a current member and lead Investigator for Para~Boston (AKA: NECAPS).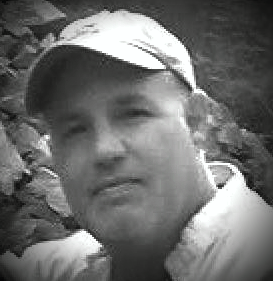 His true passion lies in filming and documenting evidence of  potential paranormal phenomenon.
He is also a Team Lead of The 555 Paranormal Productions.
Joe works along side many teams in the New England region as there, "go to" camera guy.
Paranormal Destination, No Name Paranormal, Second Sight Paranormal and GB Investigations just to name a few.
Joe is also a co producer for NEW GRAVITY MEDIA and is currently working on full length film project.