RAISE THE ROOF FOR THIS AMAZING EVENT!
Scavenger Hunt~Potluck Dinner~Presentation~Paranormal Investigation~Campfire Overview~Accommodations~Breakfast
Location: 184 Aldworth Manor Rd. Harrisville, NH
Date: Saturday, May 19, 2018
Evening Only Time: 5:00pm-12am: Pot Luck Dinner, Investigation & Scavenger Hunt (w/prizes) $89 PAY HERE 
https://brandiewells.com/product/5-19-18-555-aldworth-manor-harrisville-nh-evening-no-overnight-sale/

**SOLD OUT**OVERNIGHT  SOLD OUT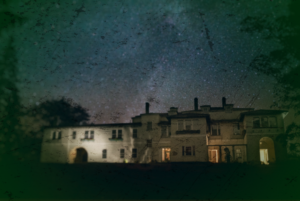 **FULL Ticket includes: Pot luck meal, Scavenger hunt, Investigation with 5 team leads, Campfire at midnight & accommodations. We will make breakfast together  in the lodges.
***All Guests will be signing a waiver for investigation.**
*Bring a midnight snack and non-alcoholic drink to share.*Bring investigation tools, cameras, voice recorders if you have them.*Must be 18 to attend or have a signed consent with parent attendance 16-18.*Waivers must be signed *Come sober, stay sober**
9am check out for overnight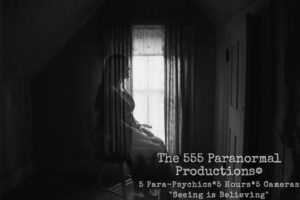 The 555; "Seeing IS Believing"
5 Para-Psychics as tour guides, lead investigators, film crew 
and sensitive Psychic Paranormalists.
5 Hours of Paranormal Investigating at a historic location.
*NOT A FILMED EVENT
Listed on the National Register of Historic Places, Aldworth Manor was originally built in the early 1800s in Worcester, Mass. How then did it end up in Harrisville, NH? It is rumored that in the early 1900s Mr. and Mrs. Arthur and Alice Childs could inherit the manor in Massachusetts and one million dollars if they physically resided in the home.
Having previously bought a plot of 700 acres in New Hampshire for his "hunting lodge," Arthur and Alice devised the brilliant plan to move the manor house – and live in it there. So it was shipped to Harrisville, N.H., through an unbelievable feat of taking it apart piece by piece and transporting it on the B&M Railroad. Wagon-loads hauled by horses, oxen and mules carried the disassembled house to and from the 17 flatbed railroad cars.
In 1908 Aldworth Manor was born again at the Harrisville, New Hampshire location. Mr. and Mrs. Childs poured an extensive amount of money into the property, gardens and local community. They even took part in the Village Improvement Society, instigating the first tarred road to be established in Harrisville.
Aldworth Manor became a sensation and was well known throughout New England, where construction and beautification continued well into the 1920s.
However, the death of their heroic owners, combined with the Great Depression and upkeep for such a large estate, Aldworth Manor proved to be too much. In subsequent years Aldworth Manor had a rapid succession of tenants but did not get the attention it deserved and quickly deteriorated.
In 2014 Aldworth Manor was listed for sale yet again, facing an uncertain future. It was during that time Shane Long, his parents Roger and Tammy Long, along with his brother Jordan Long, stepped in and purchased the historic estate. With the help of friends, family and locals, the Long family is giving Aldworth Manor the dignity it deserves by restoring it, quite literally, room by room –  and preserving this important part of New England's rich history.
About Your 5 Team Leads: (more being announced soon)
Brandie Wells 
Brandie Wells, Compassionate Clairvoyant will be the lead Para-Psychic Team with a film crew of The Production House. Brandie is founder of The 555, Keene Intuition, Psychic Parties of New England and Co-Host of ASK1Radio.com's Soul Central with Brandie and Danger. Her website is BrandieWells.com.Brandie has explored various haunted and historic locations throughout New England. Some of her best known investigation locations: The Lizzie Borden B&B, The SK Pierce Victorian Mansion, The Black Swan Inn, The Houghton Mansion, The Vanderbilt and more.When Brandie investigates, her primary tools are dowsing rods, EMF, flashlights and Spirit box. She is also a table tipper and known for physical mediumship."My goal when investigating is to hear the story of spirit. I want to get to know who they were, why they are here and allow their story to unfold. Through my respectful curiosity, I naturally draw in spirit to communicate in a variety of ways".