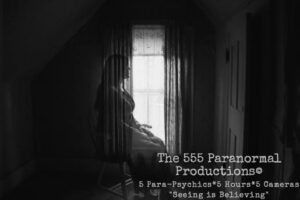 The 555; "Seeing IS Believing"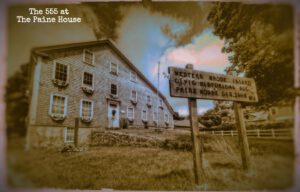 9-8-17 The 555; Paine House
*5 Para-Psychics as tour guides, lead investigators, Psychics & Paranormalists.
*5 Hours of Paranormal Investigating at a historic location.
*This event is not filmed
**ONLY 15 Tickets available**
"How to be an investigator" discussion & lecture
7pm Introductions & Pizza, Lecture & tool overview
7:30pm Investigate- Designated areas with your TEAM LEADS.
*Bring a midnight snack and drinks to share.
*Bring investigation tools, cameras, voice recorders if you have them.
*Must be 18 to attend or have a signed consent with parent attendance.
*Waivers must be signed for fully filmed event and participation.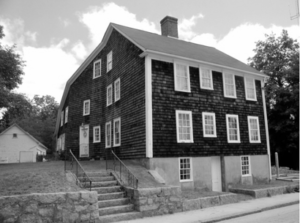 Welcome to The Paine House
Owned and operated by The Western Rhode Island Civic Historical Society. A former Colonial home and Inn, restored and furnished in the period-style.
The Paine house originally was built around 1691 by Samuel Bennett. Samuel ran a saw mill at this site and it is believed that the house began as a one room shelter. The mode for travel at that time was the Pawtuxet River. The property was passed to his son Samuel and in 1741 the first town meeting and election took place here. In 1742 the property was sold to Francis Brayton who added to the house and was granted a license to sell spiritous liquors and the house became a house of entertainment, an inn or a tavern. After his death in 1783 the property passed to his son Francis Brayton Jr. In 1785 Francis Brayton Jr. In 1785 Francis Brayton Jr was granted a license to sell spiritous liquors and the house became a house of entertainment, an inn or a tavern. In 1797 it was sold to a Charles Holden and was known as the Holden tavern. Holden heirs sold it to Thomas Whipple April 9, 1849.
On April 25, 1866 the Whipple family sold the property to Phebe Paine and Mary Mathewson (Matteson). Mary sold her half to Phebe Paine Johnson. Through inheritance the property came to be in the Paine family for the next 87 years. Mr. Herbert F. Paine was the last of the family to live in the house and in 1946 after his death it passed to his half-sister Mrs. Zilpha W. Foster. The keys to the house were turned over to the President of the Western Rhode Island Civic Historical Society on July 24, 1953 after being left by Mrs. Foster as a memorial to her mother Phebe Paine Johnson and sister Orvilla Paine. The house was added to the National Historic Register in 1974.
Your Para-Psychics
Brandie Wells 
Brandie Wells, Compassionate Clairvoyant will be the lead Para-Psychic Team with a film crew of The Production House. Brandie is founder of The 555, Keene Intuition, Psychic Parties of New England and Co-Host of ASK1Radio.com's Soul Central with Brandie and Danger. Her website is BrandieWells.com.
Brandie has explored various haunted and historic locations throughout New England. Some of her best known investigation locations: The Lizzie Borden B&B, The SK Pierce Victorian Mansion, The Black Swan Inn, The Houghton Mansion, The Vanderbilt and more.
When Brandie investigates, her primary tools are dowsing rods, EMF, flashlights and Spirit box. She is also a table tipper and known for physical mediumship.
"My goal when investigating is to hear the story of spirit. I want to get to know who they were, why they are here and allow their story to unfold. Through my respectful curiosity, I naturally draw in spirit to communicate in a variety of ways".