EFT; Emotional Freedom Technique (Tapping)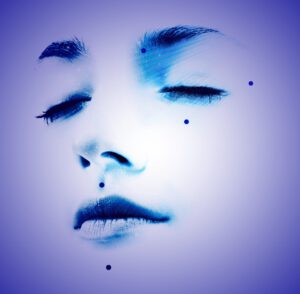 Location: Keene Intuition 100 Emerald St, Unit E, Keene NH 03431
Topic: Reclaim Your Self; Reboot your Life: An circle of healing for EFT ; Emotional Freedom Technique.
Fee: $25 per person/Limited to 12
Marianne Reiff Ph.D. is offering an introduction to EFT (Emotional Freedom Technique), sometimes called Meridian Tapping, or just Tapping. This is a time to focus on you – Let's bring some energy to your personal happiness and peace.
EFT is a body/mind method, combining a gentle touch with mindful attention to thoughts and feelings. It involves tapping with your fingertips on acupuncture/acupressure points on the face and body while concentrating upon a problem or issue to resolve. It can be used as a self-help tool, or with a practitioner as guide. It is simple to learn, powerful when used, and it often works when nothing else really has.
If you, or someone you know, feels stressed, stuck, or just tired of being sick and tired, this tool is worth considering. EFT can help with both emotional issues like fear, anger and anxiety and physical pain or body related issues. Common areas in which Emotional Freedom Technique (Tapping) has been found effective include…
Control of Stress and Anxiety
Come join with other wellness seekers interested in learning the basic EFT sequence. There will be time to ask questions, practice using the technique, or just observe and reflect
How to Use Picture Tapping – Listen to Your right Brain Wisdom!
Using the Tapping Movie Technique to Clear Your Limiting Belief's List
Why do I Keep Doing the Same Thing? Breaking Free with Tapping
Developing the tapping Technique for Pain Relief
Integrated Coaching – "Reclaim your Self; Reboot your Life"
Love & Light,
Brandie Wells, Compassionate Clairvoyant
Co-Host of Soul Central, A1R International Radio Tues.,9:30pm est
Certified Angel Card Reader, Psychic Medium & Animal Communicator
Readings, Parties, Paranormal Investigations & Psychic Events
Owner of: Psychic Parties of New England
Keene Intuition & The 555
603-313-1895
Brandiewells.com