A 24 Hour Para-Cryptid Experience
in Deep Woods Maine

Renowned Bigfoot hunter Bill Brock will not only be our experienced guide in deep
woods Maine, but he will also be setting camp, cooking up some good food and conversation with guests! 
As noted on 94.9 WHOM, Mainer, Bill Brock, is the host of Monsters Underground that has aired on the Discovery Channel and its Destination America sister network, and he's been searching for Sasquatch — "Bigfoot" — for years!
"I'm not telling you that this is Sasquatch," he said. "I'm telling you we either have a bunch of things that are lining up to be the most convincing evidence since the Patterson-Gimlin video or this is a really amazing hoax."
Under contract with Discovery, Bill recently created Rogue Mysteries. Rogue Mysteries is a web series dedicated to investigating the paranormal.
Bill will be filming this experience for all of us and DVD's can be purchased after the event!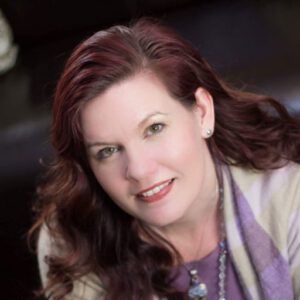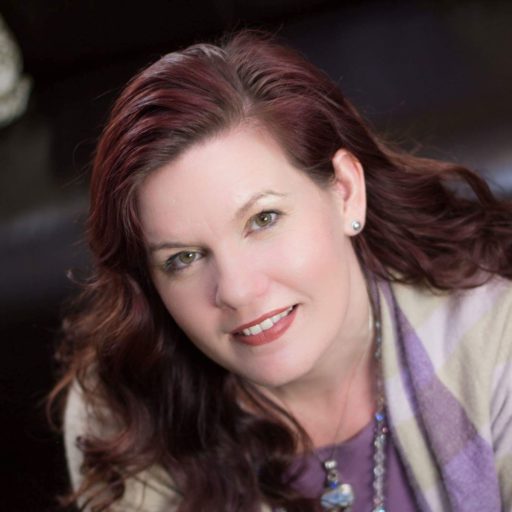 Brandie Wells, Compassionate Clairvoyant, coordinator of this Para-Cryptid Expedition, will be leading the paranormal end of the event as we explore not only the ancient cave on the land of Enchanted Maine, but  Moosehead lake on katahdin Boat Cruises  where 25 steamboats have sunk.
Brandie has explored various haunted and historic locations throughout New England. Some of her best known investigation locations: The Lizzie Borden B&B, The SK Pierce Victorian Mansion, The Black Swan Inn, The Houghton Mansion, Rolling Hills Asylum and more. When Brandie investigates, her primary tools are dowsing rods, EMF, flashlights and Spirit box. She is also a table tipper and known for physical mediumship.
"My goal when investigating is to hear the story of spirit. I want to get to know who they were, why they are here and allow their story to unfold. Through my respectful curiosity, I naturally draw in spirit to communicate in a variety of ways".
As stated on BestPsychicDirectory.com, The Top-Rated Directory of Psychics & Mediums!
Every psychic & medium screened & approved by private eye.
Psychic Medium Researcher Bob Olson Requires The Highest Standards For Integrity, Professionalism & Ethics In The Psychic & Medium Field. 
"Brandie Wells, The Compassionate Clairvoyant; Psychic Medium, Animal Communicator, Medical Intuitive, Angelic Healer, Life Coach, Paranormal and Cold Case Investigator. Event/Party Planner.
Heal your past and reveal your future with a Time Link© Reading.
Brandie connects with your Angels, guides, ascended masters, past loved ones and all who walk with you on your path at this time to clear "all that no longer serves you" to open your energy to "all you deserve in this lifetime".
Brandie has a beautiful gift of healing the past and revealing the future through soul messages, spirit guides, angels, past loved ones and intuitive automatic writing".
What to expect:
Home Base Tent site available. You can stay in our tent, or bring your own. Bring your own bedding/cot. The exact location will be revealed in the private Facebook group created on June 1. The forest is called "Enchanted Forest".
We are providing dinner Saturday & breakfast Sunday morning. We encourage you to bring your own non-alcohol drinks. We are not prohibiting alcohol, but this is a sober event.
Saturday, bring your own midnight snack for when we are out trekking.
Saturday:
9:00am Meet at katahdin Boat Cruises for our scheduled reservation. Hear the history of Moosehead Lake at the Moosehead Marine Museum. Docked boat with two hour investigation & we reserved the entire cruise ship for investigating! 12:00pm we are eating lunch. Bring your own for picnicking before we head West to Enchanted forest.
12:30pm Head 1.5 hrs West to Enchanted Pond/Forest, Jackman Maine to our home base.
2pm Set up, settle-in & chill out.
5:00pm Discussion, dinner and overview of our evening trek.
7pm-9pm downtime, nap time and meet back at 9pm for our Premier viewing on the BIG SCREEN with Bill's recent film & get ready for exploring deep woods expedition.
9pm HERE is  a FUN element! Bill Brock has produced Big Foot in New England! Get your folding chairs, bug spray and sit back for the big screen in deep woods Maine! (Projector with a big sheet hung in the trees!)
10:00pm Head to the ancient caves nestled in the Enchanted forrest with Brandie & Bill. We will be using EVP, Spirit/Ghost box and dowsing.
11:11pm Calling in Big Foot and the ghosts of the woods! With the collaboration of Brandie Wells, we are attempting to work with a drumming circle, tibetan singing bowls and telepathic connections to bring in the spirit of the woods & potentially summon Big Foot!
12am-? Time for Big Foot Trekking!
Cost:
https://brandiewells.com/product/7-28-18-24-hour-para-cryptid-expedition-in-deep-woods-maine-single/
https://brandiewells.com/product/7-28-18-24-hour-para-cryptid-expedition-in-deep-woods-maine-pair/
Includes:
*The first ever deep woods Maine Para-Cryptid Expedition with World Renowned Clairvoyant; Paranormal Investigator Brandie Wells and Film Producer; Paranormal Investigator, Bill Brock.
*Kahtadin Boat Investigation
*Base Camp in the Enchanted Forest, Jackman Maine
*Saturday Evening Camp Dinner, Discussion & Introductions
*Under the Stars & Among the trees Premier of "Big Foot in New England" Produced By Bill Brock
*Calling in the forest elementals sound circle & sacred callings
*Investigate the ancient cave of Enchanted Forest
*Big Foot trekking
*Camp Breakfast
Limited to: 40 guests