Eric "Boats" Hardy – S.T.U.R.S.
Investigator/Researcher/Evidence Review
Hello I m Eric just call me Boats

I was a full time firefighter for 17 years where I was medically retired for injuries on the job and has served in the U.S Navy as a Boatswain's mate 1 of 6 of the oldest rates in any naval service in the world. I have always been fascinated with the unexplained and never stops trying to find out the answers to our paranormal questions. I am a member of STURS out of southern New hampshire. Prior to S.T.U.R.S I had been researching the paranormal for 15 years and  investigated along with my wife and daughter on our own to help explain things going on around use in a former home. When the TV show Ghost Hunters and Ghost Adventures came out, not only did I not want to miss an episode but found out i was not alone in this. So i made it my new challenge to learn everything i could challenge for myself to do research to understand how things work in the universe and then help others get answers.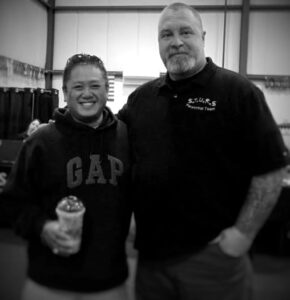 My background has given me a huge teamwork skills and the attention to detail that is required in any paranormal team member. I Have a keen sense of awareness and witticism like no other, but allows these feelings to help him in investigations, at time I can be a bit unorthodox but always proving to be very beneficial. I have experienced numerous paranormal accounts where I have seen something or knew that something was going to happen, which I truly believes has saved my life and the lives of others in the major events of my life.
Originally introduced to S.T.U.R.S by teammate Steve Erhard, whom he has known for 18 years and then Naomi whom he has known for 25 years. I set my sights on his para-passion and wanted to be a part of a strong paranormal team like S.T.U.R.S.  I currently perform the roles of  pre-site reconnaissance for investigations, investigator, setting up investigations, evidence collection and from time to time have researched data and been a special guest and co-host for the radio show Into The Unknown Realm from time to time. Some of Eric's roles include investigator, setting up investigations and researcher.