Jan 11 is the kick off for Monadnock Soul Tribe. We will be brainstorming 2018! Once a month(The 11th of each month), we will be gathering or adventuring!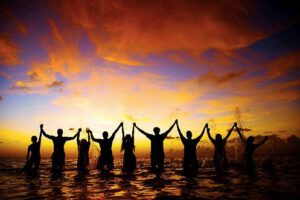 REGISTER DUE TO LIMITED SPACE: www.SignUpGenius.com/go/9040A4AA4AA22A13-attendees
WE WILL CREATE MEMORIES by creating some GREAT FRIENDSHIPS! Life is too short not to meet some new people, do something DIFFERENT and have FUN . We are ALL about HAPPINESS & FUN. This group will expose you to so many things you may never even knew existed. The best part is that this group holds interesting experiences. We are always in a happy place – We are grounded, soulful and ethical.
Don't worry about coming alone, that's what most people do… We'll make sure that you have an opportunity to socialize and hopefully go home meeting tons of people and even make a few friends. We're having the time of our lives! We really do some cool stuff with like-minded fun & happy people.
Our goal is to expand your experiences in life & have lots of fun along the way! We should all enjoy the journey and find our groove with a group of positive friendships! But to have the journey — you have to go make it happen. What better way to do that than to have good times and make some great friends? Our goal is for you to experience beautiful and wonderful a-ha's and breakthroughs that will impact your success, happiness, peace, emotional well-being and abundance for you to enjoy.
Are we a "singles" group? No, we are not match makers and not a dating site. We have many couples, daters, married people wanting to go to our events and singles too. We'd hate to not see our friends because they are married, or now a couple or dating – bring them – all are welcome to events in our fun group!
We like to do interesting and enriching events and "bucket list" life experiences as well. Things we may do: museums, dining (both high and low end), the vineyards, movies, whale watching, haunted locations, fishing, walks/hikes, beaches, potlucks, comedy, theater local fundraising/volunteer activities…you name it. We are always open to suggestions! Anything to have some laughs, relax and have good friends around. We try to have a good mix of "moderately vs. low" expense activities as well so we're not always breaking the bank.
While we tend to concentrate on events near and in Keene, NH, we may venture on some day trips! ***Please note that we will take RSVPs for dining events & reserved locations very seriously!***
We are an eclectic group of women and men and welcome people from all walks of life. If you're looking for some cool things to do with fun people, we are what you're looking for!! We're an easy going, laid back group just wanting to enjoy the best of life.
We will not ask for membership fees for our first 6 months, but will be asking for "donations in kind"
We appreciate your understanding in this, but with the spacerental fees and all the work to plan lots of fun things, we feel this is a fair request.
We will have a group calendar access for all and a private facebook group.
Note: all writing, photos, content is copyrighted to Keene Intuition. ALSO – stay safe online! Do not give out personal information if asked by someone you have never met before- its most likely a scammer. We remove anyone who has joined just to troll around!
Keene Intuition, Brandie Wells are not responsible for any outcomes in participation. You come at your own free will.
*MUST BE 21+ to participate