Description
The 555 @ Parsonsfield Seminary, Maine
504 North Road Parsonsfield, ME 04047
(207)625-4449
Saturday, September 23, 2017
6:00pm-12am: Investigation only $89 PAY HERE 
*Incudes dinner, fully filmed investigation and DVD mailed.

5pm-8am, Sunday: Investigation, Gallery & All Night! $119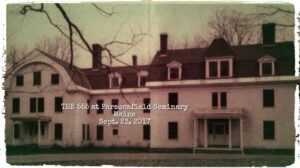 FULL Ticket includes: Spirit Gallery, pizza, lecture, tool overview, 5 team leads, free roam and a DVD mailed to you after event by The Production House. All night event is BYOBED.
All Guests will be signing a waiver for investigation and filming. Spirit Gallery for this event.
"Spirit Circle; Open Forum Messages from your Spirit guides, angels, animal totems, medical intuition and past loved ones. This Spiritual Communication features love and respect as messages are revealed. There is no doubt of the gifts of the medium present. Brandie has a distinctive style and message delivery. Her clients proudly endorse her work, witnessing amazing (time after time) validation and confirmation. You will have no regrets … be certain.
What to expect: Brandie is a clairvoyant and works in many realms with many abilities. She tunes in prior to the spirit circle and receives message from past loved ones, spirit guides, angels and more in her automatic writing. The circle will gather, everyone will be grounded, cleared and brought to a sacred space.
After half hour of what "naturally comes in". Then, half hour of "calling out" where guests have an opportunity to state a name or ask for psychic messaging to light the way of the now moving into the future".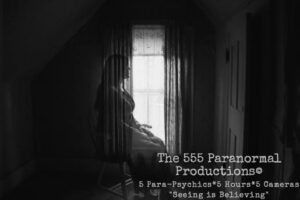 The 555; "Seeing IS Believing"
5 Para-Psychics as tour guides, lead investigators, film crew 
and sensitive Psychic Paranormalists.
5 Hours of Paranormal Investigating at a historic location.
5 Cameras as the Psychics and film crew produce footage for YOUR highlights video. You will be mailed a 45 minute DVD of your investigation by The Production House. This footage is owned by BrandieWells.com and THE 555.
"Founded in 1832, Parsonsfield Seminary in Parsonsfield, Maine had been  an educational institution for 174 years.  The campus consists of four  buildings and  is located on eight acres.  We are listed on the National Register of Historic Places.  Included in the complex of buildings is an academy building with classrooms, a large 12,500 square foot dormitory, and two smaller buildings.
Founded  by the Free Will Baptists as their first Seminary (high school) in the United States, Parsonsfield  Seminary operated from 1832 until 1949 when it could no longer sustain its  increasing expenses. During its tenure, it was part of the "Underground Railroad" and also housed  the graduate component and predecessor  to Bates College.
Par Sem  hosts many other firsts, as well, such as, the first post-graduate Free Will Baptist divinity school in the United  States. The Seminary also housed the first collection of Free Will Baptist literature in one place, and it had the first high school temperance league in the United States. We are also awaiting acknowledgement that we are part of the Portland Freedom Trail.
Following the closing of Parsonsfield Seminary, the Consolidated School District used the academy building  until 1986 when they moved to a new school building.
Fearing the loss of these historic buildings, a group of concerned citizens formed a non-profit, non-sectarian  group called "The Friends of Par Sem." to oversee the buildings. The primary goal of this group is to refurbish the seminary campus as an artistic and cultural center.
The Academy building was used by the local Head Start program for 18 years until funding curtailed it in 2006.Significant progress is being made in restoring the buildings through money raised by sale of "Memory Rooms", rentals for weddings, conferences,seminars, graduations, etc.
"The Friends" host many different fundraisers throughout the year which help to maintain the buildings, but of, course, we would be remiss in not mentioning that without your ongoing donations these buildings would not be available for community  use.  As northern New England grows and changes, preservation of historic places such as Par Sem will be increasingly important.  Again, we need your help in ensuring the preservation of this unique site.  Proposals for tenancy are needed to provide the sustained financial support required to fulfill organizational goals.
Help us capture an important part of the past while working toward our mission of enriching the lives of people in the future".