Will Kulisanski, Integrative Holistic Practitioner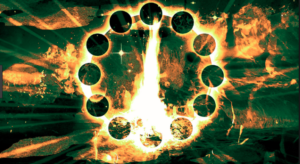 Monthly Circle with Will
See Will Kulisanski on Facebook with Energy Holistics
"We will start with a mini ice breaker session and move into a brief history on drumming from the native shamans who used it, how it was used and how we can use drumming today in our lives to ground to Mother Earth and raise our vibrations to receive spiritual guidance!
Then after the informative elements, we gather in a circle, open the 4 cardinal directions up and drum away for an hour using different types of beats and intuitively set the tone for and do a group meditation then close the directions and circle and give thanks to the Great Spirit and Mother Earth!
Bring a drum I you want to participate but it's not a requirement. Will uses a  blessed shaman drum that has been used for many years in several ceremonies and it carries the energies of the spiritual world within its resonance!
After there is a Q&A and share our experiences!
Refreshments to help with grounding. Something simple like chocolate and a beverage. Coffee , brownies , cookies etc. Anything from the earth that isn't processed and GMO free is great for grounding. Bring a small refreshment to share!
This will be a lot of fun for everyone involved"!
If you have more questions, email Will