The Psychic & The Medium are taking it LIVE IN PERSON!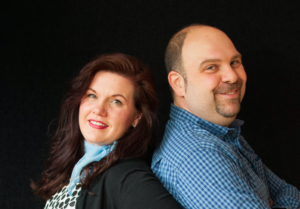 Choose your location:
Soul Central; A1R Show
shows archived for your convenience
Tuesdays 9:30pm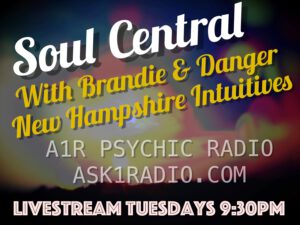 About your Hosts: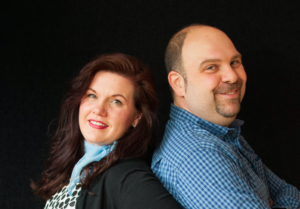 ASK1RADIO.COM link to the Show
Brandie Wells, Compassionate Clairvoyant, is known for her various clairvoyant abilities. She is a Psychic Medium, Animal Communicator, Angelic Reader & Healer, Palmistry Teacher, Fairyologist, Paranormal and Cold Case Investigator & Event; Party Planner. She owns a business in the heart of downtown Keene, New Hampshire, USA, known as Keene Intuition.
Brandie offers her unique Time Link readings. Time link is the ability to look back tapping into past life energy and mediumship. Which is healing, revealing and creates closure as messages from past loved ones are translated.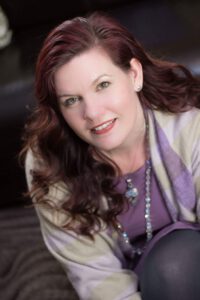 Time link is also the ability to look at the present, moving into the future. Our guides help us through obstacles to achieve a divine life while here on earth.
Essentially, Time Link is the ability to move through time, revealing higher self messages, in ones journey.
When tuning in, Brandie exchanges energy and shares messages through your guardian angels, spirit guides and past loved ones. She states, "However, the choice is yours who you allow to come though that gate".
Readings are a mutual agreement to exchange energy. If you are closed, the messages are hidden and the exchange is dulled by your block. Her awareness of energy and how to move through the struggling emotions puts the receiver at ease. You will find comfort in her deep compassion and gentle communication.
She states, "We are all fields of energy and everyone we connect with becomes part of our energy connections like strings or etheric cords".
She believes she is a student to spirit at every account.
Her empathic abilities enable her to be highly sensitive to those who are suffering, confused, lacking clarity, and/or in need of spiritual counseling. Her personal life experiences, as well as psychic intuition allows her a depth of understanding and the ability to help others see clearly, so they may begin a new path of personal awareness and enlightenment, prepare new life affirmations, and experience a new sense of freedom and joy.
Each week, a guest will be showcased, exposing their talents and abilities. The audience will be captivated by the variety, fulfillment and joy in learning.
Danger Tirone, Readings By 'D"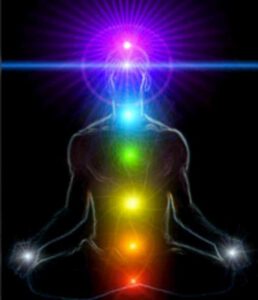 Danger is an Intuitive/Psychic who is trained in energy work, and is a Certified Reiki practitioner, as well as an Ordained Minister, offering private readings as well as spiritual advice. He recently decided (with much coaxing and prodding from his friends and colleagues) to share his abilities and knowledge to assist people with their individual life paths. He is well versed in many areas of spirituality, as well as Hypnosis and Meditation.
"Host Your Own Psychic Party with Danger:
Psychic Parties are a popular "Night In" social event, or daytime gathering, usually for 5 to 10 people, in the comfort of someone's home.
Everyone receives a private, 20 minute, One-on-One Psychic reading. The host provides some refreshments for the guests and a separate room, away from the party, for readings to take place in. Then you can all sit and discuss your readings in the main room after each personal reading is done"
Soul Central is the hub to spiritualists all over the world. With a strong sense of community, Brandie and Danger showcase a new guest each week, exposing their talents and abilities.. Soul central introduces the audience to "what feeds the soul" by exploring various forms of divination, wellness and spiritual enrichment. The audience will be captivated by the variety, fulfillment and joy in learning.  Do you or someone you know want to be a guest? Contact Brandie today.   
Visit Brandie:
Visit Danger:
"A1R producers have over half a century of professional & very successful radio broadcast experience.  We have the call letters of some of America's most iconic radio stations on our resumes.  Plus, and more importantly, we operate from the light with love and an open, honest heart for each client.  This helps us create shows that inherently give birth to their own powerful, viral word of mouth.
A1R Psychic Radio is unlike most of the metaphysical "radio stations" on the web.  To be honest, many can be kind of shady.  Some are even run by people who have barely stepped foot inside a real radio station & have never worked at one.   We've even seen stations "associate themselves" with iconic events/establishments like The Rock & Roll Hall Of Fame, big broadcast companies, famous psychics/celebrities they don't work with and even the Oscars, all to mislead light-workers into believing they have credibility they don't have.