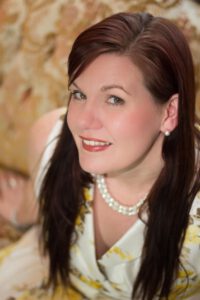 Brandie has been featured in Elf, Manchester PTV, various radio stations and is the Host to Soul Central on Ask1Radio.com International Psychic Radio Livestream every Tuesday! 
See the links provided for some of her appearances past and future!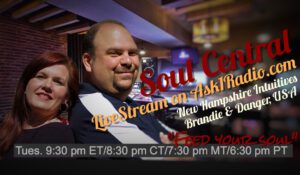 TV:
Norm & Friends, ManchesterTV , www.manchestertv.org and @ www.spiritualvisionary.net
Radio:
Brandie & Danger's Show, Soul Central on A1R Psychic Radio Ask1Radio.com
John O., The Peak
Naomi Gorman's Radio Show, Into The Unknown Realm with Steve & Naomi
Ronald Kolek's Toginet LiveRadio, Para X Radio, Astronet Radio, and Beyond! http://toginet.com/shows/ghostchronicles.
Sound Off Radio Show on WKBK Radio with Chris Coates
Paper:
ELF, Keene Sentinel
Winchendon Courier, MA
Shopper News, Monadnock Region
Media Interests: TV, Radio, Internet & Print email: BrandieWellsMedia@gmail.com