Description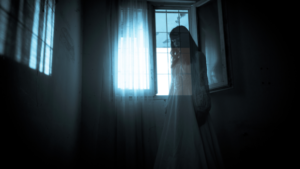 This unique gathering is intended to not only assist a family seeking answers, but provide a learning environment. The family is hosting Pizza with desserts and snacks later in the evening.
We will start at 6pm with conversation and good food. We will follow with a circle gathering of activities to expand our psychic abilities lead by Brandie Wells, Compassionate Clairvoyant. Then, we will go over paranormal equipment and collaborate on investigating the location.
Our intention is to understand the current issues being experienced in the home. We will work in the highest good to capture evidence, connect to the spirits within and bring the space to peace for the family.
The location is undisclosed, but will be revealed after purchase. ***THIS HOME WAS JUST FILMED with a major television network**
LOCATED IN Worcester County, Massachusetts
Proceeds benefit the renovations of this historic location. 20 minutes from Keene, NH.
Limited to 12 guests. $65.00
*Come sober. Stay Sober.
*Signed Waivers required
*Must be 18+
More Information :BrandieWells.com