Wine & Wisdom at Hermit Woods Winery.
This is a beautiful Opportunity to enjoy the gorgeous Hermit Woods Winery and gain insight from Brandie Wells, Compassionate Clairvoyant.
Evening Includes: Wine Tasting, Free wine Glass, Spirit Circle with messages from Past Loved ones, Angels, Spirit guides and beyond with Brandie Wells.
You may also purchase Wine by the glass, cheese plates from the deli & Bottles of wine at a 15% discount this evening only!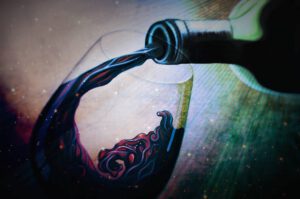 6pm arrival, introductions, wine tasting.
6:30 gallery begins
7:15 Break for wine by the glass purchases
7:45-8:45 Gallery
8:45 wrap up with wine bottle purchases
Tipping to Winery staff Appreciated
What to expect in the Spirit Circle: Brandie is a clairvoyant and works in many realms with many abilities. She tunes in prior to the spirit circle and receives message from past loved ones, spirit guides, angels and more in her automatic writing.
The circle will gather, everyone will be grounded, cleared and brought to a sacred space.
After one hour of what "naturally comes in", everyone will break. Upon return, for the last hour, there is a time of "calling out" where guests have an opportunity to state a name or ask for psychic messaging to light the way of the now moving into the future.
For More Information: Brandiewells.com
SEATING IS LIMITED