Brandie Wells offers private one on one mini-readings, paranormal events and open forum spirit circles in public and private settings.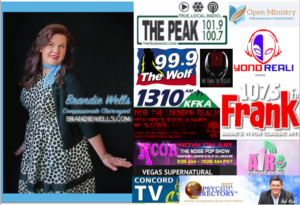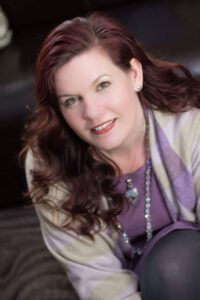 Brandie Wells, Compassionate Clairvoyant & Psychic Medium
Spirit Circle; Open Forum Messages from your Spirit guides, angels, animal totems, medical intuition and past loved ones. This Spiritual Communication features love and respect as messages are revealed. There is no doubt of the gifts of the medium present. Brandie has a  distinctive style and message delivery. Her clients proudly endorse her work, witnessing amazing (time after time) validation and confirmation. You will have no regrets … be certain.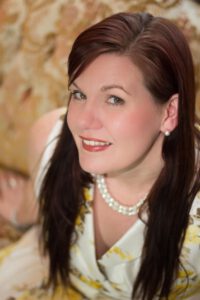 What to expect: Brandie is a clairvoyant and works in many realms with many abilities. She tunes in prior to the spirit circle and receives message from past loved ones, spirit guides, angels and more in her automatic writing. The circle will gather, everyone will be grounded, cleared and brought to a sacred space.
After one hour of what "naturally comes in", everyone will break. Upon return, for the last hour, there is a time of "calling out" where guests have an opportunity to state a name or ask for psychic messaging to light the way of the now moving into the future.
Brandie offers Time Link Readings, Mediumship, Psychic Pendulum, Online Psychic Messaging, Guardian Angel and Animal Communication readings. Investigating and communicating with spirit for resolution is her calling. She also offers energy cleansing in your home or office.
She is also the host of Soul Central on Ask1Air Psychic International Radio Network. Listen livestream or archive. Soul Central is a show to introduce spiritualist from around the world; exposing their talents and abilities. Tuesdays, 9:30pm est. Link to Soul Central.
_______________________________________
10-8/9-17 Chicago Ghost Con, Chicago, IL
***Attn:Dear Restaurant Owners in New England:
"I host Spirit Circle galleries where I call in message from angels, spirit guides, medical intuition and past loved ones. I am an angelic healer and psychic medium. When I host, everything goes through my website and I cut a cut a check to the Resturaunt.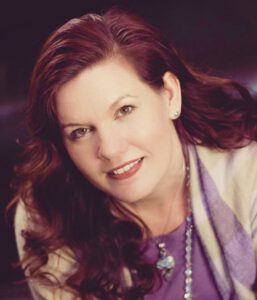 We set up a meal option (like chicken, pasta or vegetarian/GF option) at one rate ($59 a person) Each guest pays advance ticket.
Example of itinerary: 6pm Seating & Drinks, 6:15 Gallery opens 7pm dinner served. 7:30 "calling out" a time of calling out a name of a past loved one or a message about the future. 8:30 dessert and closing.
Limited to 25 guests.
Consider contacting me for a "Psychic Dinner"!
In addition, we can call in more Psychic Mediums, which would raise the rate a little, but more could attend. We can have up to 3 readers and 75 guests.
Brandie Wells, Compassionate Clairvoyant
Co-Host of Soul Central, A1R International Radio Tues.,9:30pm est
Certified Angel Card Reader, Psychic Medium & Animal Communicator
Readings, Parties, Paranormal Investigations & Psychic Events
Owner of: Psychic Parties of New England
Keene Intuition & The 555
47 Main St, Ste 4, Keene, NH 03431
603-313-1895
Brandiewells.com
Brandiemedium@gmail.com
_______________________________________
Media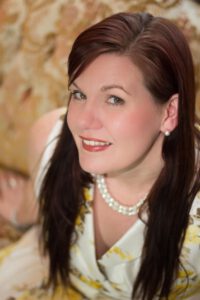 Brandie has been featured in Elf, Manchester PTV, various radio stations and is the Host to Soul Central on Ask1Radio.com International Psychic Radio Livestream every Tuesday! See the links provided for some of her appearances past and future!For ContactTV:Norm & Friends, ManchesterTV , www.manchestertv.org and @ www.spiritualvisionary.netRadio:Brandie & Danger's Show, Soul Central on A1R Psychic Radio Ask1Radio.com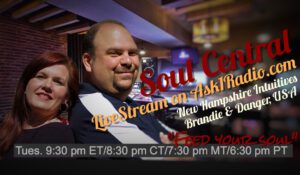 John O., The Peak, KCOR Radio
Naomi Gorman's Radio Show, Into The Unknown Realm with Steve & Naomi
Ronald Kolek's Toginet LiveRadio, Para X Radio, Astronet Radio, and Beyond! http://toginet.com/shows/ghostchronicles.
Sound Off Radio Show on WKBK Radio with Chris Coates
Paper:
ELF, Keene Sentinel
Winchendon Courier, MA
Shopper News, Monadnock Region
Media Interests: TV, Radio, Internet & Print email: BrandieWellsMedia@gmail.com