Brandie Wells
Breakthrough Medium
Clairvoyant, Psychic Medium & Hypnotist
"Heal Your Past. Reveal Your Potential"
Gift Certificates are Click & Print (or email)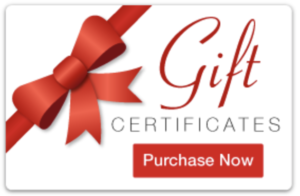 ---
Hypnosis with Brandie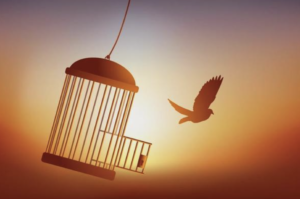 Hypnosis is simply a state of deep relaxation where the subconscious mind has heightened focus and concentration. The key to effective hypnosis is to trust the hypnotist. As a gentle practitioner, I help individuals achieve their dreams to make them a reality.
My tailored hypnosis is based on the needs of the attendees with small groups! Zoom is incredibly effective. What better place to relax than in your own environment?
The subconscious mind is the powerful secondary system that runs everything in your life.
Essentially, I am reprograming your subconscious mind and assisting you with the LAW OF ATTRACTION MINDSET. You become what you believe you are!
I am Brandie Wells, Breakthrough Medium and Hypnotist and I want to help you change your life.
Currently, I am offering(zoom group sessions):
Soul Hypnosis: Healing with the Archangels
New Mindset; Complete Wellness & Weight Loss Hypnosis
I am offering(In Manchester, NH group sessions)
Soul Hypnosis: Time Travel with Brandie; Past Life Regression Circle
---
Book a Spirit circle;  
Host is FREE and earn a 30 minute reading as a host!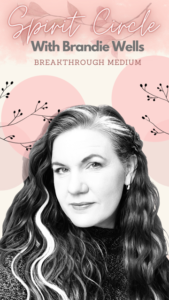 When booking a spirit circle, there are two options:
OR set up individul links so your guests can make their own reservations for your private party to host on Zoom or in person at your location by emailing Alyssa at
BookingwithBrandie@gmail.com
What is a spirit circle?
Spirit Circle; Open Forum Messages from your spirit guides, angels, pets and past loved ones. Brandie connects to the past for messages of healing and the future for messages of hope; inspiration.
Brandie asks for a 12 minimum pay within 1.5 hours of keene, NH and 14 min. pay within 2 hours of Keene, NH. Maximum is 22 guests. If you want a different maximum, let us know below.
Weekday rate is lower than weekend rate!
As a host, once your minimum pays, you are FREE! Once you have 12 minimum, the host receives a FREE 30 minute remote session. Email Alyssa for the link and code after your party.*Valid for one year only. (No transfers or exchanges for the complimentary gift)
Guests have the option to use the link provided or send a check. Info. is in the link.
What we need to book:
Host name
Date & Time
Address
Are you asking guests to bring a dish to share?
Any other details you want your guests to have?
What is the maximum number of guests you are hosting?
---
Psychic Dinner
with Brandie Wells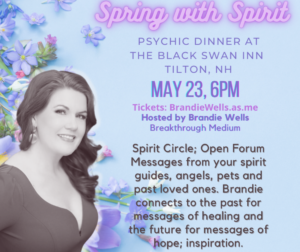 "During this inspirational event, guests receive a reading in an open-forum setting. First, I will receive what naturally comes in. Then, I allow a "calling out" during which the audience can ask to connect with a loved one and receive message. This open-forum gallery for up to 22 attendees so everyone leaves with a message." – Brandie
*Black Swan Inn Menu TBA, but will include a vegetarian and Gluten free option.
*Event is 16+ with an adult
*No transfers or refunds.
Black Swann Inn Address:
354 West Main Street Tilton
New Hampshire, 03276
*Brandie is holding dinners on May 2 and May 23. *May 2 is sold out
Haunts & History
with Brandie Wells
Haunts & History Paranormal Events with Brandie Wells
Optionsla add on's of a class or spirit circle
Tour, historic overview and investigation.
The investigation is co-lead by experiences investigators.
Free Roaming 10:30pm-1am
*No Refunds
*Must Sign Waiver
*Come Sober. Stay sober
*Space is limited.
*see details for all night and overnight events
———————————————————–
Saturday, July 8, 2023- SOLDOUT
Explore the intriguing historic Wilson Castle in Proctor Vermont with Clairvoyant and Paranormal Investigator, Brandie Wells. Lead by experienced investigators. 7/8/23 at 6pm. Includes pizza for dinner at 6:30pm. All night investigation. (BYO cot etc)
Optional add-ons: 2:30-4:00 Tea with your loved ones spirit gallery $22 space limited. 4pm-5:30pm Developing Mediumship & Hypnosis $22 "Your Psychic Senses & Opening to Spirit".
Saturday, June 10, 2023 SOLDOUT

7:30pm

Explore the fascinating Conjuring House with Clairvoyant and Paranormal Investigator, Brandie Wells. Lead by experienced investigators. 6/10/23 at 7:30pm. All night investigation. (BYO cot, sleeping bags etc)
This exclisive experience is limited to 16 guests.
Optional add-on: Spirit Gallery $22 space limited. 6pm-7:30pm
Location: 1677 Round Top Rd, Burrillville, RI
---