Brandie Wells
Breakthrough Medium
Clairvoyant, Psychic Medium & Hypnotist
"Heal Your Past. Reveal Your Potential"
Gift Certificates are Click & Print (or email)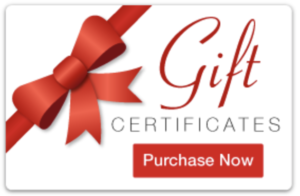 ---
Hypnosis with Brandie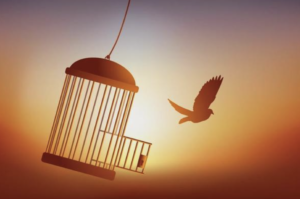 Hypnosis is simply a state of deep relaxation where the subconscious mind has heightened focus and concentration. The key to effective hypnosis is to trust the hypnotist. As a gentle practitioner, I help individuals achieve their dreams to make them a reality.
My tailored hypnosis is based on the needs of the attendees with small groups! Zoom is incredibly effective. What better place to relax than in your own environment?
The subconscious mind is the powerful secondary system that runs everything in your life.
Essentially, I am reprograming your subconscious mind and assisting you with the LAW OF ATTRACTION MINDSET. You become what you believe you are!
I am Brandie Wells, Breakthrough Medium and Hypnotist and I want to help you change your life.
Currently, I am offering:
End self sabotage and gain confidence
---
The Loved Ones of Holidays Past/12-11-22 4:30pm est/9:30pm UK/ ZOOM / $44pp
Join Bronia West, UK Medium and Brandie Wells, USA Medium for a relaxing evening of messages from angels, spirit guides and past loves ones in an open forum setting on zoom. Together, these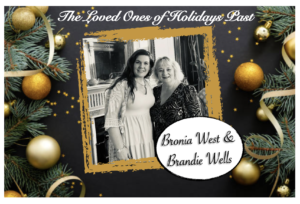 two mediums with bring messages of healing through spirit connections. Limited space and everyone leaves with a. message.
Register: Learn More | Register
---
January 28, 2022
Black Swan Inn
Tilton, NH
For Tickets, use the google link: https://forms.gle/CXLmQVXofRKXLBNn8
SCROLL DOWN FOR ROOM AVAILABILITY
Investigation, Overnight stay and Breakfast 7pm-10am $133
You must attend the Investigation to then add-on options
Optional:
Lunch with Your Loved Ones 12:30pm-3:00pm $33
Developing Mediumship & Hypnosis 4pm-6:00pm $33
DETAILS:
Accommodations:
Tickets are sold based on room. If a room sleeps 2, it is per person for the experience.
Therefore, If you purchase a single ticket, you will be placed with other guests. If you wish to be alone and want a private room, you will have to purchase two tickets.
Optional:
Lunch with Your Loved ones
12:30pm
"Spirit Circle; Open Forum Messages from your Spirit guides, angels, animal totems, medical intuition and past loved ones with Brandie Wells. This Spiritual Communication features love and respect as messages are revealed. There is no doubt of the gifts of the medium present. Brandie has a distinctive style and message delivery. Her clients proudly endorse her work, witnessing amazing (time after time) validation and confirmation. You will have no regrets … be certain. Brandie is a clairvoyant and works in many realms with many abilities. She tunes in prior to the spirit circle and receives message from past loved ones, spirit guides, angels and more in her automatic writing. The circle will gather, everyone will be grounded, cleared and brought to a sacred space. After half hour of what "naturally comes in". Then, half hour of "calling out" where guests have an opportunity to state a name or ask for psychic messaging to light the way of the now moving into the future".
4pm-6pm
Developing Mediumship and "I am a Medium" Hypnosis
Your Psychic Senses & Opening to Spirit
Learn your abilities through interactive experiences. Brandie will then do a 30minute hypnosis to program you to be a medium.
This class will introduce you to your psychic senses, discuss where psychic energy comes from and how we use it to 'read' people and objects. We will discuss discuss soul and energy reading as well as other common divination tools and their purpose in spiritual work. We will explore your own psychic senses through exercises and a guided mediation. We will also learn the proper way to create a sacred space to recieve messages from spirit.
Mediumship just takes confidence in your connection. This is a fascinating process of confidence building and helping you trust your abilities while deciphering your own mind chatter form spirit.
7pm
Tour, historic overview and investigation.
The investigation is being co-lead by Parasight Experience out of New Jersey! This team has fascinating equipment, skills and will lead guests in a "hot spot" for the paranormal at the historic Black Swan Inn.
Free Roaming 10:30pm-1am
*No Refunds
*Must Sign Waiver
*Space is limited.