Channeling Archangel Uriel; the angel of transformation.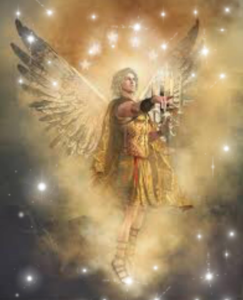 "Changes are happening all around you! This physical transformation of energy around you is taking root and expanding in ways that may surprise you. Make sure that you release any expectations that you may have with regard to the outcome of this change. Release fear of outcome! Do not try to control it – but simply allow it to flow through and around you. Stay grounded, let it flow and keep your faith… you have the power to stand where you are absorbing, reflecting and deflecting energy. You are a product of your environment.
You have had some hard lessons. Look at them and remember what joy is in your life, if it's a lot or a little, it is still joy. You have overcome challenges!
At any given moment in time you are forever changed and not at all the same as when you started on this journey. Change is constant. Transformation is constant. Change and transformation are eternal.
We all have the gift or ability to accept change with grace and eloquence. You must simply realize that the journey is your only guarantee in life and spirit. It is your responsibility to make your own way in faith. If you accept the changes as they come then you will emerge from your transitions brilliantly.
Like a Phoenix Rising from the Ashes, you will transform and become more amazing than before."
Brandie Wells, Compassionate Clairvoyant
Love & Light,
Brandie Wells, Compassionate Clairvoyant
Certified Angelic Healer, Hypnotist & Psychic Medium
Readings* Parties* Paranormal Investigations* Psychic Events
LISTED ON Bob Olson's Best Psychic Directory
Keene, NH 03431
603-313-1895
Brandiewells.com / 555Paranormal.com
Facebook connect
SELF-BOOK APT.: https://brandiewells.acuityscheduling.com/