Book a Private Spirit Circle with Brandie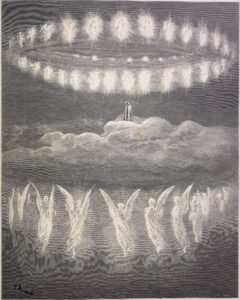 Are you curious what a Spirit Circle is and how it works?
Brandie Wells connects to your angels, guides and past loved ones through automatic writing to reveal healing messages to light the way in an open forum circle! This inspirational session is 2 hours and every guest receives a reading in an open forum healing process called Time Link.
12 guest minimum within an hour of cheshire county/14 when beyond 1 hr / 20 maximum and everyone pays their own way prior to the event through a payment link or check.
*For in person: $40 per person. Every guest leaves with a message. The host is free and receives a 30minute phone session valued at $77 once minimum guest is reserved. *Brandie travels up to 2 hrs from Keene, NH.
*For zoom: $25 pp/ 6min. 12 max. Host is free and earns a 30minute phone session valued at $77 once 6 guests reserve.
All bookings are through email!
Email Brandie Wells Directly to book!
Brandie Wells, Compassionate Clairvoyant; Psychic Medium, is a featured Psychic on Best Psychic Directory with over 300 positive reviews! Brandie was recently on set for an episode of a new series as the "Psychic Expert", which will air on Travel Channel, in May 2019. She is the former host of International radio network, Ask 1 Radio for three years running. In addition, Brandie is a paranormal Investigator, Angelic healer, Tesla Metamorphosis® Energy Healer and Event planner. Brandie is Proprietor of three business under BW Enterprises, LLC, exposing clients to the darkness and light of the soul from the paranormal field through the angelic realms.
"Healing your past & revealing your potential" is her mantra as she performs Time Link© Readings; an eccentric style of connecting to the spirit realm called Automatic writing. Brandie is a divine channeler who is a true conduit between the earth realm and the angelic realms bringing messages she calls: "Psychic Downloads" from past loved ones, ancestors, deities, guardian angels, spirit guides and pets. She brings messages to light the way through clairvoyant wisdom, medical intuition, mediumship and intuitive communication.
Serving approximately 4,500 clients per year through 1:1and events, Brandie not only has strong personal connections with clients, but also delivers a message in open forum which captures her audience. She brings an exprience! "There is more to the human experience than meets the eye".
Brandie performs open forum galleries called: "Spirit Circles"(20 attendees) or "Messages from Beyond"(Over 20 to 500). Are you curious what Spirit Messages are and how it works? This inspirational event is 2 hours and guests receive a reading in an open forum setting. First, Brandie will receive with naturally comes in. Then, she allows a calling out where you, the audience can ask to connect for a message. Due to space and time, there are no guarantees one will receive message in this open forum setting.
Brandie has explored various haunted and historic locations throughout the North East. Some of her best known investigation locations: The Lizzie Borden B&B, The SK Pierce Victorian Mansion, Rolling Hills Asylum, Wilson Castle, The Black Swan Inn, The Houghton Mansion, The Vanderbilt and more.
When Brandie investigates, her primary tools are dowsing rods, EMF, EVP, flashlights and Spirit box. Brandie works with some of the best known inventors of paranormal equipment in the field. She is also a table tipper and known for her channeling and physical mediumship.
"My goal when investigating is to hear the story of spirit. I want to know who they were, why they are here and allow their story to unfold. Through my respectful curiosity, I naturally draw in spirit to communicate in a variety of ways. I am a ghost magnet. Spirit knows my intentions. Therefore, I actively communicate in every situation".
BW Enterprises, LLC * 35 Main St * Keene, NH 03431 * 603-354-3415 Brandiewells.com / 555Paranormal.com / SoulEmporium.net
Brandie Wells, Compassionate Clairvoyant
Jackie Favorite, Assistant to Brandie
BrandiesAssistant@gmail.com