Pay attention to what you put out into the world.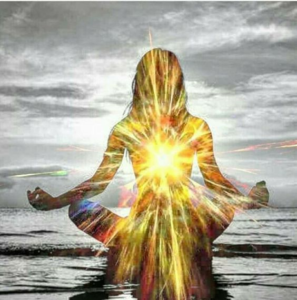 Channeling Archangel URIEL – This angel represents HARMONY. He focuses on the most harmonious degrees of creation. When you make contact with him, you'll feel qualities of harmony in those areas. He is able to harmonize discrepancies and disharmonies between organizations or groups. He does that by means of his harmonious energy (he adjusts those situations – tension, torpidity).
The channeling by Brandie Wells
"Today, pause to look up to the ☀️ sun. She shines with all of her glory projecting warmth, joy and nourishment to the earth.
Allow all negative, low vibrations and conflicts to fall away.
Look at the world in its highest good and focus your energy on all that is loving!
For when you focus your energy on the positive things, you will see growth in the love and light of the world!
What we nourish, grows.
What we starve, dies.
Go forth, beautiful souls. Do your work by being the bringers of love, light and healing".
Instead, release victimhood and see your power and worth! You are love. #Givelove #Belove #Spreadlove
– Brandie