Shift Your Life/ One Year of Time Link© Phone Readings / 30 minutes per month! Click the image to reserve!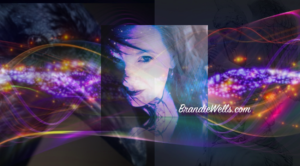 Many of us are experiencing a major shift in consciousness as we undergo our own spiritual awakening, find our true purpose, and realize our potential as spiritual beings. You may have heard many titles for this time on Earth, but the underlying principle is that a loving, compassionate, conscious reality is slowly replacing an outdated, fear-based, unconscious one. In metaphysical terms, we are experiencing a global shift to a higher vibration.
You play a big part in this master shift, because you have a divine, ever-present connection to the Universe. Your shift in consciousness will allow the heavy energy on Earth to dissipate further, revealing a truly beautiful reality behind the veil. If you can relate and need that nudge to bring your life to a higher vibration, this is your opportunity!
11 SIGNS which indicate your path to high vibrations:
A STRONG URGE TO EXPLORE YOUR INDIVIDUALITY
YOU WANT TO GIVE UP HARMFUL HABITS & RELEASE TOXIC PEOPLE
HEAVY EMOTIONS COME TO THE SURFACE FOR RELEASE
THE WORLD AROUND YOU NO LONGER MAKES SENSE/THE NORM ISNT NORM
YOU WANT TO CHANGE JOBS, OR EVEN CAREERS
YOU FEEL GREAT COMPASSION FOR ALL BEINGS; EMPATH ABILITIES SURFACE
YOU WANT TO SPEND MORE TIME ALONE; GOING INWARD TO HEAL
YOU UNDERSTAND THAT YOU INFLUENCE YOUR OWN REALITY; FREEWILL
YOU EXPERIENCE MORE SYNCHRONICITIES
YOU FOCUS MORE ON GIVING, NOT RECEIVING
YOU LIVE IN THE NOW
HOW THIS WORKS: SIGN UP FOR YOUR FIRST READING AT $55/30 MINUTE SESSION. Then, receive $10 off per month by subscribing to the auto payment option! A $121 SAVINGS OVER 12 MONTHS & You CAN CANCEL AT ANY TIME!
When clients purchase a package they will:
*Pay $44 for a $55 Time Link© Reading monthly installments
*Client will receive a generated code, shown on the webpage and e-mailed to them
*Use code to redeem immediately using quick link provided, or redeem it over time.
*When clients redeem their code it will deduct appointments booked from the balance of their package.
*Clients can manage their own subscriptions using the link provided to them in each email. This page allows them to cancel the subscription which will stop the subscription and not charge them again. From the email, clients can also view all of their past payments, and update the credit card on file for the next payment.
More about Brandie:
"I can aid you on your path and have over 100 5 Star reviews supporting my ability to light the way for you!
It is fascinating to watch my clients lives unfold. I was reminded by a beautiful young lady yesterday that I hold a lot of information and power in my readings .
She walked in the door and said, "I decided to book again, because everything you predicted has now happened. So, now I want to keep moving in the right direction and hear how to get there".
My words hold power. But, I am no different from YOU. Your words hold power too. Our thoughts become actions. That is why it is important to be positive, feel the higher vibrations of energy and look at your future as something you are and will become. Be clear in your vision, because YOU hold the power to create yourself with freewill.
I am a messenger. I am a clairvoyant and intuitive life coach. But, only you can become everything you want to be".
Heal your past & Reveal Your Future; Time Link©
Keene Intuition, NH USA
THE 555 Paranormal Productions
Soul Central; A1R Psychic Radio ASK1Radio.com
Psychic Parties of New England!
Brandie Wells listed in
Best Psychic Directory!
The Top-Rated Directory of Psychics & Mediums!
Every psychic & medium screened & approved by private eye.
Psychic Medium Researcher Bob Olson Requires The Highest Standards For Integrity, Professionalism & Ethics In The Psychic & Medium Field.
Brandie Wells, Compassionate Clairvoyant is an Angelic Healer, Animal Communicator & Psychic Medium. Brandie is a world renown Psychic and Co-host of Soul Central on ASK1Radio.com. Listen every Tuesday at 9:30pm est. Time link© is the ability to look back and tap into past life energy and mediumship. Mediumship is healing, revealing and creates closure as messages from past loved ones are translated.
Time Link© heals the past and reveals the future through spirit guides, angels, past loved ones and intuitive automatic writing. Bring your life to higher vibrations by healing your past and revealing the light in your future.
Love & Light,
Brandie Wells, Compassionate Clairvoyant
Co-Host of Soul Central, A1R International Radio Tues.,9:30pm est
Certified Angel Card Reader, Psychic Medium & Animal Communicator
Readings* Parties* Paranormal Investigations* Psychic Events
Owner of: Psychic Parties of New England
Keene Intuition & The 555
100 Emerald St, Unit E, Keene, NH 03431
603-313-1895
Brandiewells.com / 555Paranormal.com
Facebook