Join us for an Open Forum Spirit Circle Gallery on June 15th 6:30-8:30pm
Your Party will feature: Spirit Circle; Open Forum Messages from your Spirit guides, angels, animal totems, medical intuition and past loved ones. About your Psychic Medium:  This SpiritualCommunication features love and respect as messages are revealed. There is no doubt of the gifts present as Brandie has a distinctive style and message delivery. Her clients proudly endorse her work, witnessing amazing (time after time) validation and confirmation. You will have no regrets … be certain.
What to expect: Brandie is a clairvoyant and works in many realms with many abilities. She tunes in prior to the spirit circle and receives message from past loved ones, spirit guides, angels and more in her automatic writing.
The circle will gather, everyone will be grounded, cleared and brought to a sacred space.
After one hour of what "naturally comes in", everyone will break. Upon return, for the last hour, there is a time of "calling out" where guests have an opportunity to state a name or ask for psychic messaging to light the way of the now moving into the future.
What an exciting new twist to the world of mediumship!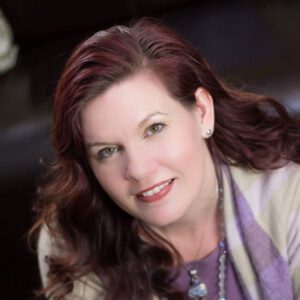 Brandie Wells, Compassionate ClairvoyanceTime Link Reading
Outside of this Spirit Circle, Brandie offers Time Link Readings: "Time Link is the ability to tune into past life and mediumship which is healingand access the present situations, revealing how to move into the future through love and light". Brandie offers Time Link Readings, Mediumship, Psychic Pendulum, Online Psychic Messaging, Guardian Angel and Animal Communication readings. Investigating and communicating with spirit for resolution is her calling. She also offers energy cleansing in your home or office.She is also the host of Soul Central on Ask1Air Psychic International Radio Network. Listen livestream or archive. Soul Central is a show to introduce spiritualist from around the world; exposing their talents and abilities. Tuesdays, 9:30pm est.For all readings, classes & events, pay online preferred. To schedule a service contact 
Brandie Wells, Owner of Psychic Parties of New England
Once the date is booked, you will receive a cut & paste to share with your guests. Then guests pay their own way. The host is always free.