I call this time of year " the mean season".
There are 26 days until spring and we yearn for grounding and connecting to mother earth but she will not allow it. The darkness and cold prevent us from connecting to the warmest parts of ourselves. If you are suffering from seasonal affective disorder, please remember you are not alone and it is temporary.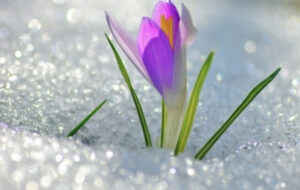 Some tips to overcome your temporary sadness from the tail end of winter.
Keep active. A daily walk in the middle of the day could be as helpful as light treatment for coping with the winter blues. Bundle up and take a 15 min walk. You could also join a gym for a one month membership!
Eat healthily. Food affects our energy body so focus on healthy intake but add more vitamin D rich foods.
See the light. Open your shades. Sit in the sun 🌞 in a window!
Take up a new hobby. Creating is meditating. Doing things we love ❤️ grows the solar plexus chakra; sense of self. You could also sign up for a class to learn something new!
See your friends and family. Connect on many levels such as writing letters, phone calls, get togethers and planned activities.
Talk it through. If you can't overcome your blues through self care, seek out a counselor or healer to aid you.
Sending love and light to all of you!
Brandie Wells Compassionate Clairvoyant; Psychic Medium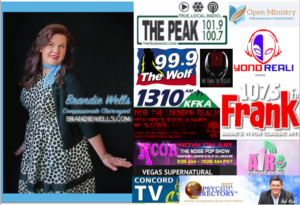 Brandie Wells, Compassionate Clairvoyant
Love & Light,
Brandie Wells, Compassionate Clairvoyant
Certified Angelic Healer, Hypnotist & Psychic Medium
Readings* Parties* Paranormal Investigations* Psychic Events
LISTED ON Bob Olson's Best Psychic Directory
Keene, NH 03431
603-313-1895
Brandiewells.com / 555Paranormal.com
Facebook connect
SELF-BOOK APT.: https://brandiewells.acuityscheduling.com/