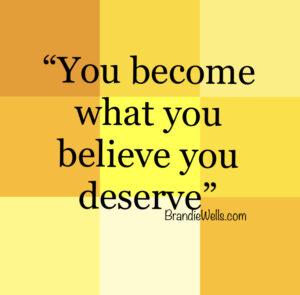 In a year, I connect with approximately 4,500 clients as a Clairvoyant. In that year, approximately 4,000 clients do not see their value and worth in this world.
You see, ego can activate you or it can shut you down. Your self esteem effects your ego.
Self-esteem means "I am proud of myself for what I have done" with no ego involved. It says, "I know I can do it."
Ego says, "I'm not sure I can do it, but I am going to bluff my way through it." It is boastful, bragging.  It says, "Look at me," "Look at what I can do," "Look at what I have." Ego is always striving for attention. Ego has no knowledge base so it diverts attention to the self.
The subconscious mind is what determines this information. It's the chatty part of the mind that prevents you from going forward.
With a good self-esteem, you know you can do something. It is confidence, will, and knowledge. When one has self-confidence, there is no need to boast or draw attention to the self. There is no need to put someone else down in order to make "me" look good.
A good balance of self esteem and ego makes us humble yet confident.
A person with a good self-esteem does not need to "toot their own horn." Others will know what they can do by their actions.
A person with a good self-esteem is actively working to help others without looking for recognition for the self. The more we are in service to others, the less we are in service to the self.
Lack of self-esteem is not knowing what you can do. A person with no self-esteem has stepped off their spiritual path. They say, "I don't know" often. They look to others constantly for advice on what they should do. They give their power away.
When you have a healthy self-esteem, you know what you can and cannot accomplish.  A person with low self-esteem will not be able to tell you what they can do.
It is important to see your worth; value. Once you have a healthy mind, you can achieve anything.
The best way to have a healthy mind is to work with your subconscious through self hypnosis. Self hypnosis is affirmations. Affirmations are statements we tell ourselves so we trust and become the statement at hand. Once you believe what you feel, it becomes your truth. It becomes part of your consciousness.
Here are some affirmations to use to shift your mindset:
I deserve to be happy and healthy.
I am confident.
I trust, believe and live my truth.
I am the greatest version of me.
I am more than enough.
The key to affirmations is to feel what you state. Emotion is the highest vibration connected to universal consciousness. Therefore, when you send the emotion, the collective responds and you become what you believe you deserve.
In addition, the Archangels want to help!
Archangel for self love; Chamuel. State this with your hand over your heart.
"May your golden healing light of unconditional love enter every area of my energy body and fill my heart completely.  May the magic of love, happiness and confidence always move me to radiate warmth and self respect.  Let it be done according to the divine will of the heavens".  Amen.
Affirmation
I breathe in love, and I flow with life.  I surround myself with the astonishing pink light of the universe permitting it to bathe me in profound self-love.
Happy Manifesting!
Brandie Wells, Compassionate Clairvoyant
Love & Light,
Brandie Wells, Compassionate Clairvoyant
Certified Angelic Healer, Hypnotist & Psychic Medium
Readings* Parties* Paranormal Investigations* Psychic Events
LISTED ON Bob Olson's Best Psychic Directory
Keene, NH 03431
603-313-1895
Brandiewells.com / 555Paranormal.com
Facebook connect
SELF-BOOK APT.: https://brandiewells.acuityscheduling.com/