When you are tired, learn how to rest, not how to quit.
We all have a workload to finish before a deadline. We struggle to find time to complete all the tasks we've taken on. We all face challenges, we all have our plates full. Sometimes, we don't carry our struggles–our struggles carry us. We tend to bite off more than we can chew and that leads us to both mental and physical exhaustion. Our struggles seem painful and lives can feel so unbearable that quitting seems like the only viable option amidst the burnout.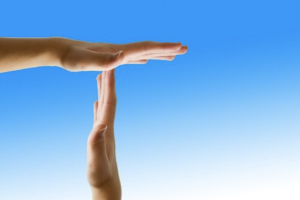 Life will place us in situations all the time where we need to decide whether to rest or  to give up. Our minds will fail to gauge our physical potential in times or extreme workload. But if we learn to rest up during those times, we will be recharged and ready for more action. Many fail to differentiate between resting and quitting which is the reason why many throw the towel in early.
As a society we are caught up in the grind of work, family responsibilities and ongoing stress that we only allow ourselves to truly rest on holidays or vacation. However it is so important to prioritize adequate rest and quality sleep in your everyday life. Rest can be difficult to define because it can look different for everyone. Rest is any behavior aimed at increasing your physical and mental well-being. It can be being active, such as going for a walk outside or the gym, or passive, such as taking a few minutes to sit down and breathe deeply or meditate. Regardless of how you choose to rest, practicing regular rest activities can help you recharge and recover from physical and mental efforts. 
Rest is so important because if pent up stress is untreated it can cause chest pain, headaches, digestive issues, anxiety, depression, and an inability to focus. On the contrary, there are several benefits to daily rest and relaxation such as an improved mood, and immune health, chronic pain relief, and a stronger cardiovascular system. 
So, how can you better prioritize rest? Find small ways in which you can incorporate rest and relaxation into your daily routine. Start by finding a relaxation technique that works for you. Once you've found what works for you, think about your daily routine, and find a consistent time to rest. For example, you could practice meditation each morning, take a walk during a lunch break, or a relaxing bath before bed. 
Love, Light and Inspiration,

Brandie Wells, The Breakthrough Medium
Certified Angelic Healer, Hypnotist & Psychic Medium
Readings* Parties * Psychic Events