Keene Intuition
Soul Central; A1R Psychic Radio ASK1Radio.com
* Psychic Parties of New England!
 Brandie Wells, Compassionate Clairvoyant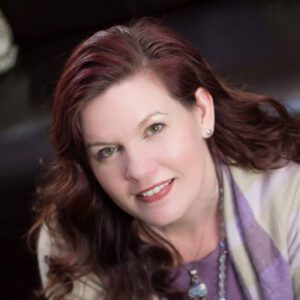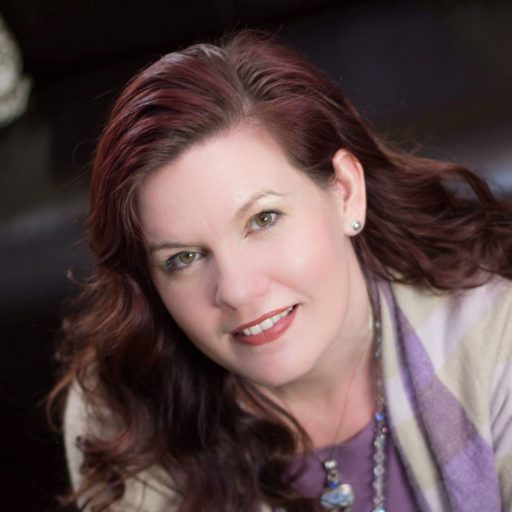 Book an appointment

Options available:
55 Minute in person or remote/day rate/$66
55 Minute in person or remote/Friday or weekend rate/$85
30 Minute Cash or prepay on Thursdays/$50
30 Minute Phone only/$55
15 Minute Phone only/$27
TO BOOK YOUR OWN SPIRIT CIRCLE GALLERY, EMAIL BRANDIE
10 PERSON MIN/16 MAX
2.5 HR EVENT
HOST IS FREE & ALL GUESTS PAY THEIR OWN WAY
*WILL TRAVEL
RATES: $35 M-TH, $40 FRI, SAT & SUN
$5 off  Per Person WHEN ON SITE AT KEENE INTUITION 

If you want others to be happy, practice compassion. If you want to be happy, practice compassion.      

 Dalai Lama
Keene Intuition

Keene Intuition is a collaborative space for various divinations to share messages of love, light and insight through readings, classes, gatherings and Spirit Circle galleries. Keene Intuition also hosts large and small events, parties and paranormal investigations in New England.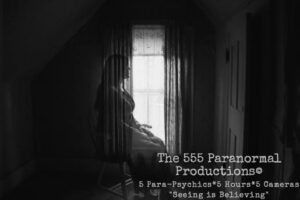 The 555; "Seeing IS Believing"
5 Para-Psychics as tour guides, lead investigators, film crew 
and sensitive Psychic Paranormalists.
5 Hours of Paranormal Investigating at a historic location.
5 Cameras as the Psychics and film crew produce footage for YOUR highlights video. You will be mailed a 45 minute DVD of your investigation by The Production House. This footage is owned by BrandieWells.com and THE 555.
Saturday, September 23, 2017
6:00pm-12am: Investigation only $89 PAY HERE *Incudes dinner, fully filmed investigation and DVD mailed.

5pm-8am, Sunday: Investigation, Gallery & All Night! $119 PAY HERE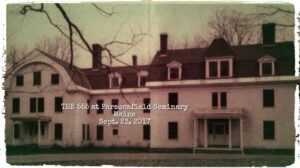 **FULL Ticket includes: Spirit Gallery, pizza, lecture, tool overview, 5 team leads, free roam and a DVD mailed to you after event by The Production House. All night event is BYOBED.
All Guests will be signing a waiver for investigation and filming.**
Friday, October 13, 2017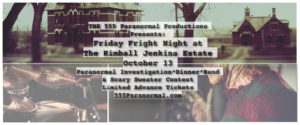 Friday Fright Night 6pm-12a
Mini-investigation with after party!
Itinerary:
6:00-8:00 investigate with some of the areas most well known investigators and psychics! 
8pm Dinner, Band, Scary Sweater Contest and MORE! BYOB.
*THIS IS FOR AN ALL INCLUSIVE INVESTIGATION & PARTY
*MUST BE 21
Band: Thunderhook!
Local Hotel Room Block discount TBA

Kimball Jenkins: http://www.kimballjenkins.com
Address:
266 North Main Street
Concord, NH 03301
Psychic Parties
of New England
Psychic Parties of New England is the hub to spiritual parties throughout New England, based out of NH, USA.
Get together for insight & wisdom!
"We host parties, gatherings, galleries and more at Keene Intuition in Keene, NH or at YOUR location!
Essentially, A Private Party is one on one readings and A Spirit Circle Gallery is open forum style". 
**KEENE DEALS COUPON USERS ONLY**Time Link Psychic Reading 30min. *PHONE ONLY:
The Deal
Keene Intuition
This keenedeals.com voucher is good for one 30 minute Time Link© Phone Reading.
Go to BrandieWells.com to book your apt. or Email BrandieMedium@gmail.com
Brandie Wells, Compassionate Clairvoyant is an Angelic Healer, Animal Communicator, Psychic Medium & Paranormal Investigator. Brandie is a world renown Psychic and Co-host of Soul Central on ASK1Radio.com. Listen every Tuesday at 9:30pm est. Time link© is the ability to look back and tap into past life energy and mediumship. Mediumship is healing, revealing and creates closure as messages from past loved ones are translated.
Time Link© heals the past and reveals the future through spirit guides, angels, past loved ones and intuitive automatic writing. Bring your life to higher vibrations by healing your past and revealing the light in your future. Available for in person, phone, Skype or open forum galleries. For more information: BrandieWells.com
What's New ?!?
*What to Expect In a Reading with Brandie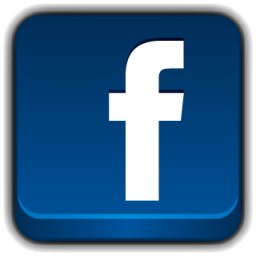 Brandie, Compassionate Clairvoyant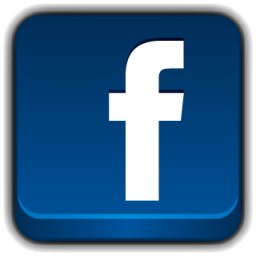 Keene Intuition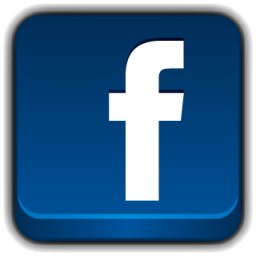 Soul Central A1R Radio Show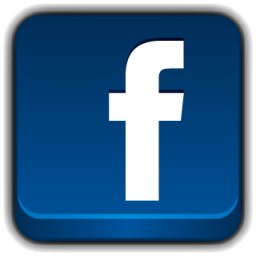 Psychic Parties of New England
Listen on Ask 1 Air Tues, 9:30pm est
Soul Central; A1R Radio Show 
Brandie on Instagram
Brandie on LinkedIn