Spirit messages with Brandie Wells and Amy Major
Date, Dec 10th 1pm-3pm. Tickets are $40 p/p. 
Limit of 50 people
Marion Garish Community Center located at:
39 West Broadway, Derry, NH 03038
Enjoy the feeling of a classic Christmas. We will be  spending time with family in spirit on the other side during the holidays. In addition, you can expect messages from your angels, spirit guides and some medical intuition.
We will also learn about connecting to spirits and how you can also  can do this on a daily basis without a medium and holiday traditions with my family in spirit.
Tickets are advance sale only
Pay Here:
https://brandiewells.com/product/12-10-16-spend-holidays-spirit/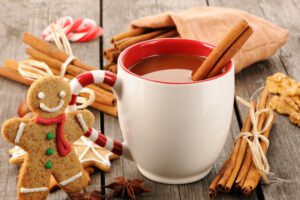 Warm Cider and homemade gingerbread cookies provided. 
The hall will be decorated with evergreen swags. These are available for sale.
$12 each or 2/$20 to benefit  Suicide Prevention.
Your Psychic Mediums:
Amy Major, is a Psychic, Medium, Rescue Medium, Healer, Trainer, Teacher and Author.
Amy Major has been a successful Spirit Rescue Medium since 2002. Amy has studied and worked at the New Millennium Psychic Center in Derry, NH for many years and became the lead medium in the Psychic Ghostbusters Team which conducted many spirit investigations/rescues. She works alongside other mediums and Spirit Rescue specialists to help aid a Spirit in their transition to the "other side". 

Amy has been on several Paranormal Radio shows and conducts workshops in her area about Spirit Rescue. Amy is highly skilled in her psychic ability and provides psychic tarot card readings and mediumship readings at local Spirit/Psychic fairs.
She is an active member of a Spiritualist Church, The Church of Spiritual Life in Derry, NH, where she has been a member for over 12 years. She routinely provides mediumship readings and gallery readings at the church.
Amy's been a guest on may well know spiritual and paranormal radio shows such as : Late Night City with Pete Price Ghost Chronicles,ZTALKRADIO "The Buzz", Matrix of Perception,Bridge Between Two Worlds" Radio Show, Jim Harold Radio show. WarrenXchange Radio, Spirit Talk with Chris Fleming, Coast to Coast AM, Crystal Visions, Stirring the Cauldron on the Para X Radio Network, Strange Secret Universe Blog Talk, Psychic Tapestry, Intuitive Life Network Radio Show, The Janet Love Blog Talk Radio Show, and more!
Sign Up for News, Events & Much More!
Brandie Wells, Compassionate Clairvoyant
Brandie Wells: Clairvoyant, Psychic Medium, Animal Communicator, Angelic Healer, Palmistry Teacher, Fairyologist, Paranormal and Cold Case Investigator & Event/Party Planner.
She is also the Co-host of Soul Central on Ask1Air Psychic International Radio Network. Listen livestream or archive. Soul Central is a show to introduce spiritualist from around the world; exposing their talents and abilities. Tuesdays, 9:30pm est. Link to Soul Central
"I have been clairvoyant since childhood. I am telepathic, audio clairvoyant and sensitive while I receive messages and images from spirit. Through various skills of divination, I share my compassion and love of humanity. I enjoy making the connection between the human form and the other side.
My divine guides lead the way in connecting me to those I engage and share energy with during a reading.
I offer psychic mediumship. As I tune into your spirit guides, I translate their messages of the highest good. Many messages flow and mediumship occurs as your loved ones present themselves".
Owner of Keene Intuition & Psyhchic Parties of New England
CONTACT: 603-313-1895 by text or BRANDIEMEDIUM@GMAIL.COM