It is simple, Plaid Friday ONLY you can purchase a Gift Certificate E-File (emailed to you for home printing) Purchase and it is Emailed!
Sale is Nov 25, 12:01am through 11:59pm
*No expiration and good for readings with Brandie Wells, Compassionate Clairvoyant only in person, Skype or phone.
Buy a 60 minute session for $49, regularly $60.00!
Pay Here: 
https://brandiewells.com/product/11-25-16-plaid-friday-special-60-min-reading/
Buy a 30 minute session for $29, regularly $40!
https://brandiewells.com/product/11-25-16-plaid-friday-special-30-min-reading-copy/
Brandie Wells,
Compassionate Clairvoyant
CONTACT: 603-313-1895 by texting or BRANDIEMEDIUM@GMAIL.COM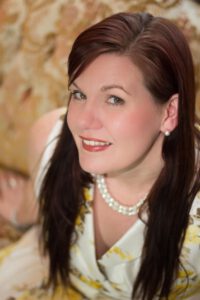 Brandie Wells: Clairvoyant, Psychic Medium, Animal Communicator, Angel Reader & Healer, Palmistry Teacher, Fairyologist, Paranormal and Cold Case Investigator & Event/Party Planner.
She is also the Co-host of Soul Central on Ask1Air Psychic International Radio Network. Listen livestream or archive. Soul Central is a show to introduce spiritualist from around the world; exposing their talents and abilities.
"I have been clairvoyant since childhood. I am telepathic, audio clairvoyant and sensitive while I receive messages and images from spirit. Through various skills of divination, I share my compassion and love of humanity. I enjoy making the connection between the human form and the other side.
My divine guides lead the way in connecting me to those I engage and share energy with during a reading.
I offer psychic mediumship. As I tune into your spirit guides I translate their messages of the highest good. Many messages flow and on occasion mediumship occurs as your loved ones present themselves".
Psychic / Clairvoyant / Medium Readings
I read energy. We are all fields of energy and everyone we connect with becomes part of our energy connections like strings or etheric cords.
I see people and spirit; but I cannot always tell if they are alive or have passed on. Energy is energy. It all looks and feels the same to me, and I suppose the reason why I can't differentiate.
I never know what I will perceive, as I have no control over what / who does or doesn't come through. I also have no control over the amount or type of information received.
My clairvoyant visions are similar to what we may see in a dream; sometimes very vivid, sometimes not, sometimes a whole scene plays out, sometimes only bits and pieces. Often, what I receive makes no sense to me – but it does to those who receive the information.
My empathic abilities enable me to be highly sensitive to those who are suffering, confused, lacking clarity, and/or in need of spiritual-spirit counseling. My personal life experiences, as well as psychic intuition allows me a depth of understanding and the ability to help others see clearly, so they may begin a new path of personal awareness and enlightenment, prepare new life affirmations, and experience a new sense of freedom and joy.
Everyone is intuitive or has psychic gifts. Some are simply more sensitive to psychic energy than others are; therefore, they are more acutely aware of the psychic impressions they receive. I believe that the source of all psychic / intuitive information, ESP, etc. is the Collective Unconscious Mind (the phrase coined by Carl Jung), which is the God Source, Energy Source, Higher Self, Spiritual Self, Spirit Guides, or any other nomenclature of similar name / nature. This psychic energy or intuitive information is then filtered through our consciousness as conscious thoughts, feelings, smells, visions, etc.